Marie-Louise, Archduchess of Austria, niece of Marie Antoinette, second wife of Napoleon and mother of his son, the King of Rome, is as unpopular today in France as she was two centuries ago. Her marriage to Napoleon in 1810 marked the beginning of the end of the Emperor's glory. Indeed, many blamed her for contributing to his downfall.
A 19th century sapphire and diamond tiara
After Napoleon's first abdication in 1814, Marie-Louise returned to her native Austria where her father, Emperor Francis II, made provision for her to have a quiet life. After the death of the Empress in 1847, her jewels remained in the Austrian imperial family, and a number of them were put up for sale at Christie's during the 19th and 20th centuries.
After sales at Christie's in 1894 and 1959, an ensemble of jewelry in sapphires and diamonds was offered in London in July of 1961. The provenance in the catalog mentions Marie-Louise, although the composite style of the jewels suggests that certain elements may have been remounted at various times.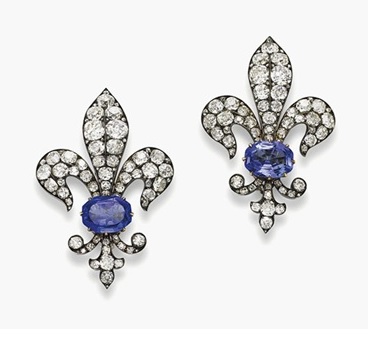 A pair of 19th-century sapphire and diamond brooches.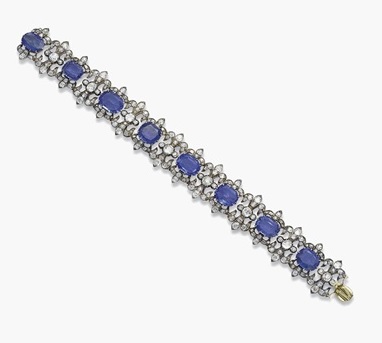 A 19th-century sapphire and diamond bracelet.