Kashmir Sapphires set the standard against which all other sapphires are measured and are avidly sought by collectors who are prepared to pay princely sums for top-quality specimens from this extraordinary period in the history of gemology.
Discovered in the late 1800s and mined for a very brief period of time the pure blue color and velvety appearance has been impossible to find in any other gem locale. 
This magnificent ring is an original Art Deco Tiffany & Co. piece and was bought from the original owner in Virginia who had it in the family for decades.
The Kashmir Sapphire set in it's original mounting weighs 2.18cts and is cut in a beautiful square cushion shape. Showcasing a beautiful velvety blue color and incredible purity and transparency it is at the top of it's category.
Measurements are 6.7×6.5×5.2mm. 
No visible inclusions.
Accompanied by American Gemological Laboratories report #1079206 stating the Sapphire is of Kashmir origin and Not Heated/ enhanced.
The stone is lovely under all light conditions and maintains it's velvety blue color.
The Tiffany & Co. mounting is exquisite and extremely sophisticated. Pure Art Deco quality craftsmanship.
The ring comes with it's Tiffany New York box.
A fantastic ring and a real piece of history for the sophisticated women.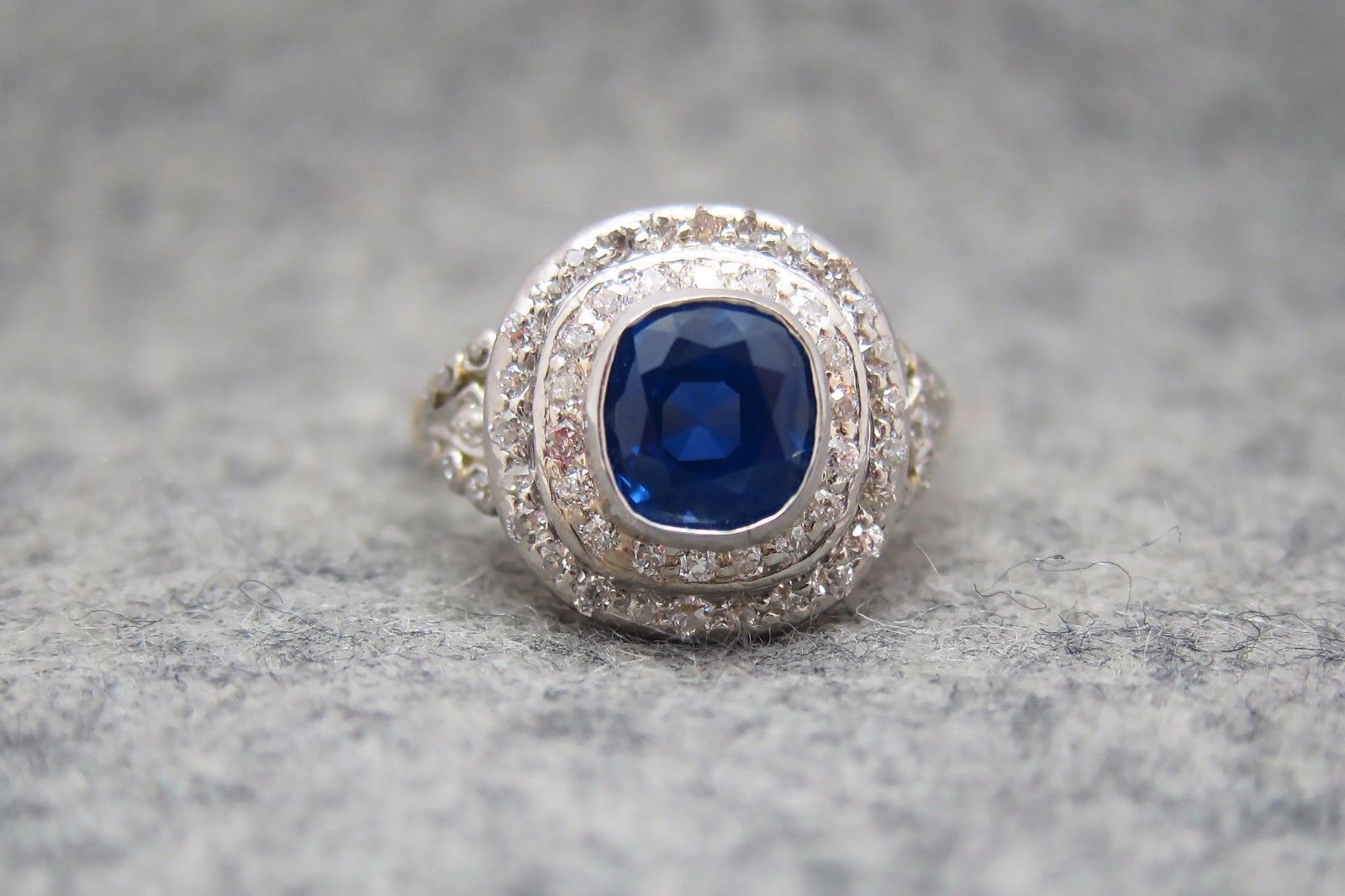 Art Deco Tiffany & Co. Kashmir Sapphire and Diamond Ring